Today, I'm super excited to be featured over at my friend Mackenzie's blog, 'Life of a Pint-Sized Mama.' Mackenzie has the sweetest family, and documents the big and small pieces of her life as a mom, a wife, and a faithful follower of Jesus. She is just one of the many young mamas out there who I've connected with and learned from this past year or so. I'm thankful for these relationships in cyberspace and look forward to seeing how they might continue to ripen and grown in the future.
Head on over and say hi to Pint-Sized Mama and take part in a sweet group giveaway! One winner (yes, one) will take away lots of amazing prizes from lots of amazing women! To be considered, follow the directions on this post and make sure you are a follower of my blog via Google Friend Connect (GFC). Just head down towards the bottom right of this page and hit the blue 'Join This Site,' button. Once you are a follower, you are entered!
I will be giving away one of my favorite summertime picnic essentials - a Skip-Hop Lunchie. These lunchies are the perfect sized lunch-mate for toddlers, and are perfect for on-the-go picnics or getaways. They are insulated, include a handle for carrying, and zip the entire way around for easy access. Most of all, they are adorably cute, and come in a variety of colorful animal friends perfect for boy, girl, or both! Lately, I love sticking ours in our swim bag and sneaking in some fruit snacks, cheese, and Capri-Waters to the pool!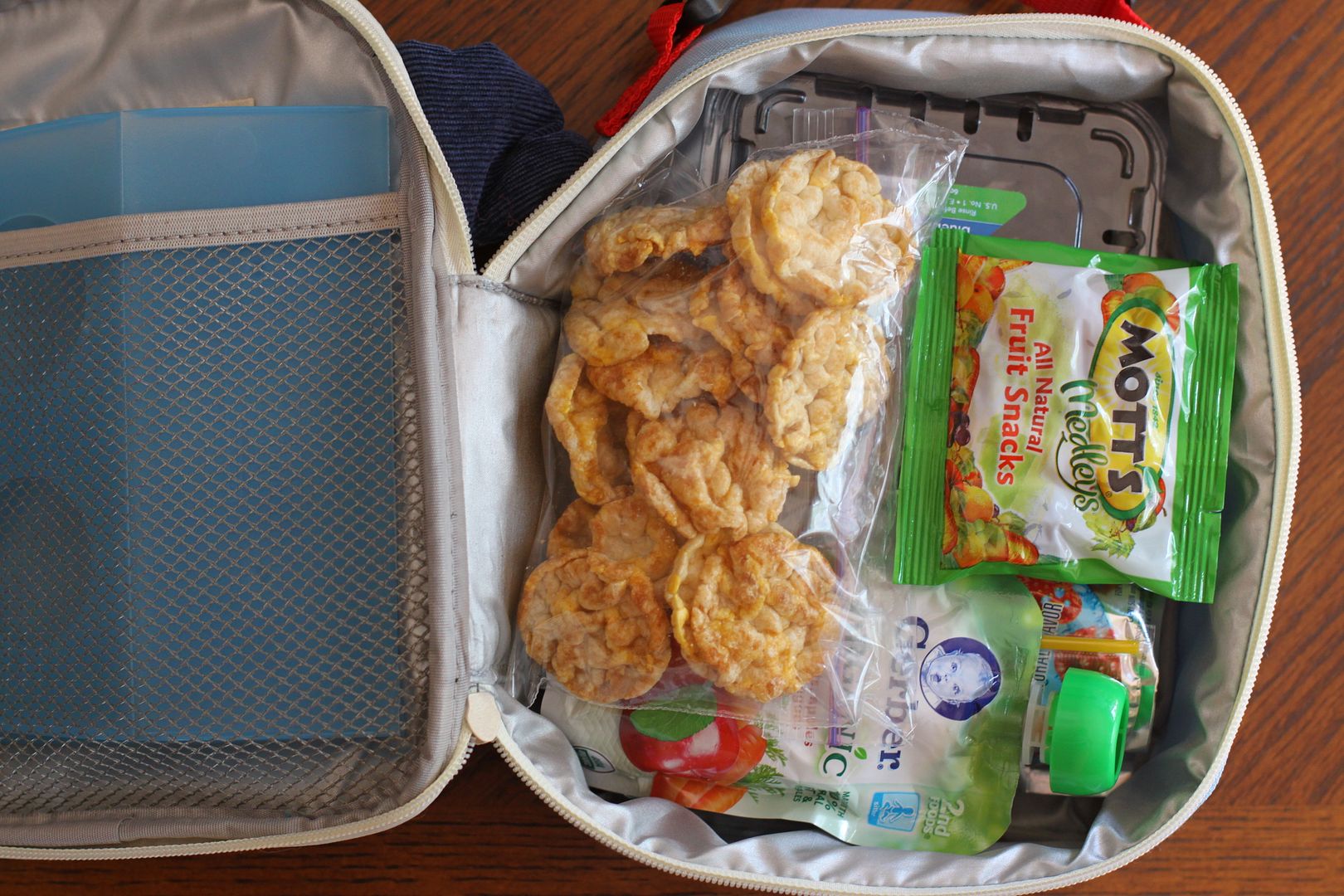 Don't forget to head on over to Pint-Sized Mama and check out the rest of the great giveaways. Good luck to you :)