This morning, after daddy left for work, Cruz and I got busy. We tiptoed barefoot on the driveway holding paints and brushes and crayons, and made a sign to hang in the living room to greet Dad when he got home from work. We blew up balloons, wrapped some presents, and baked angel food cake in honor of his big day. Then, while Cruz took his afternoon nap, I picked up the house and prepped for a dinner of ribeyes with basil mint pesto sauce (fresh from our garden), bomb bakers, and salad. Yes, today is a special day, a day to celebrate summer, being home with Cruz, and all that we love about the man in charge!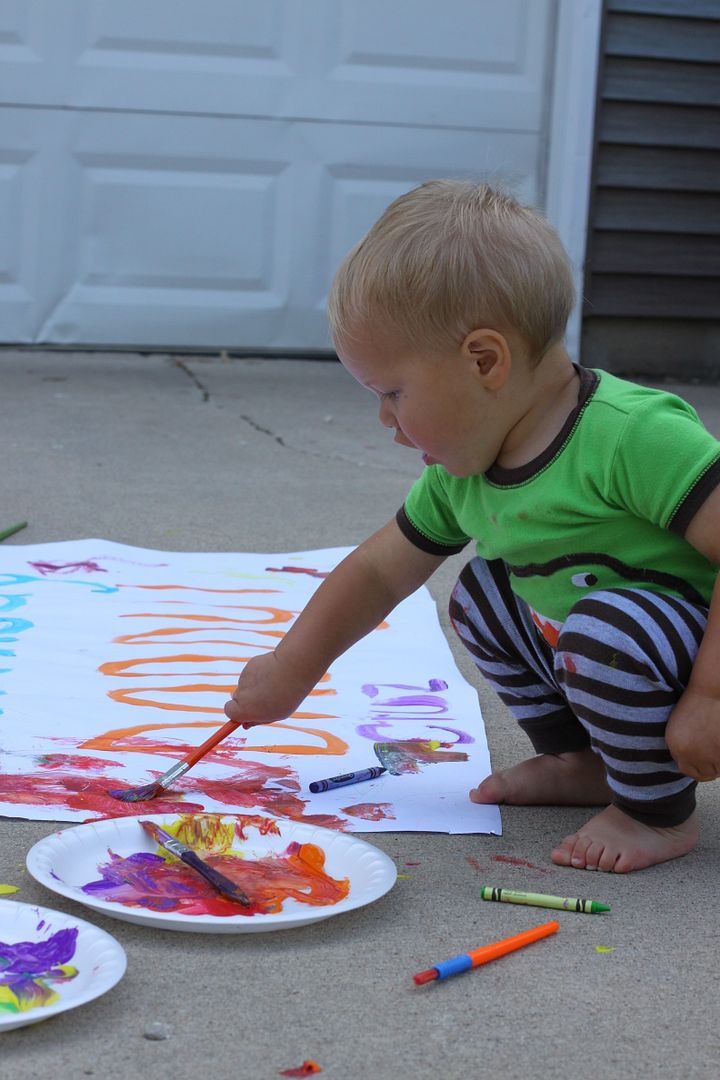 I've always enjoyed making birthdays, holidays, and well, anything written on the calendar, special, but feel a new kind of responsibility now that Cruz is able to join in the fun. I want days like this to feel different to him --- anticipation, excitement, and pride aside from the ordinary routines of day-to-day life. I want him to join in 'helping' make these kinds of days special, whether that involves sitting in the middle of a freshly painted mural, using his bum as his paintbrush, stirring the cake batter before it's popped in the oven, or counting the number of candles on the cake before watching Daddy blow them all out. Because like my girl Kelle Hampton says, 'a part of us comes alive when we make efforts to create memorable celebrations amid ordinary routines.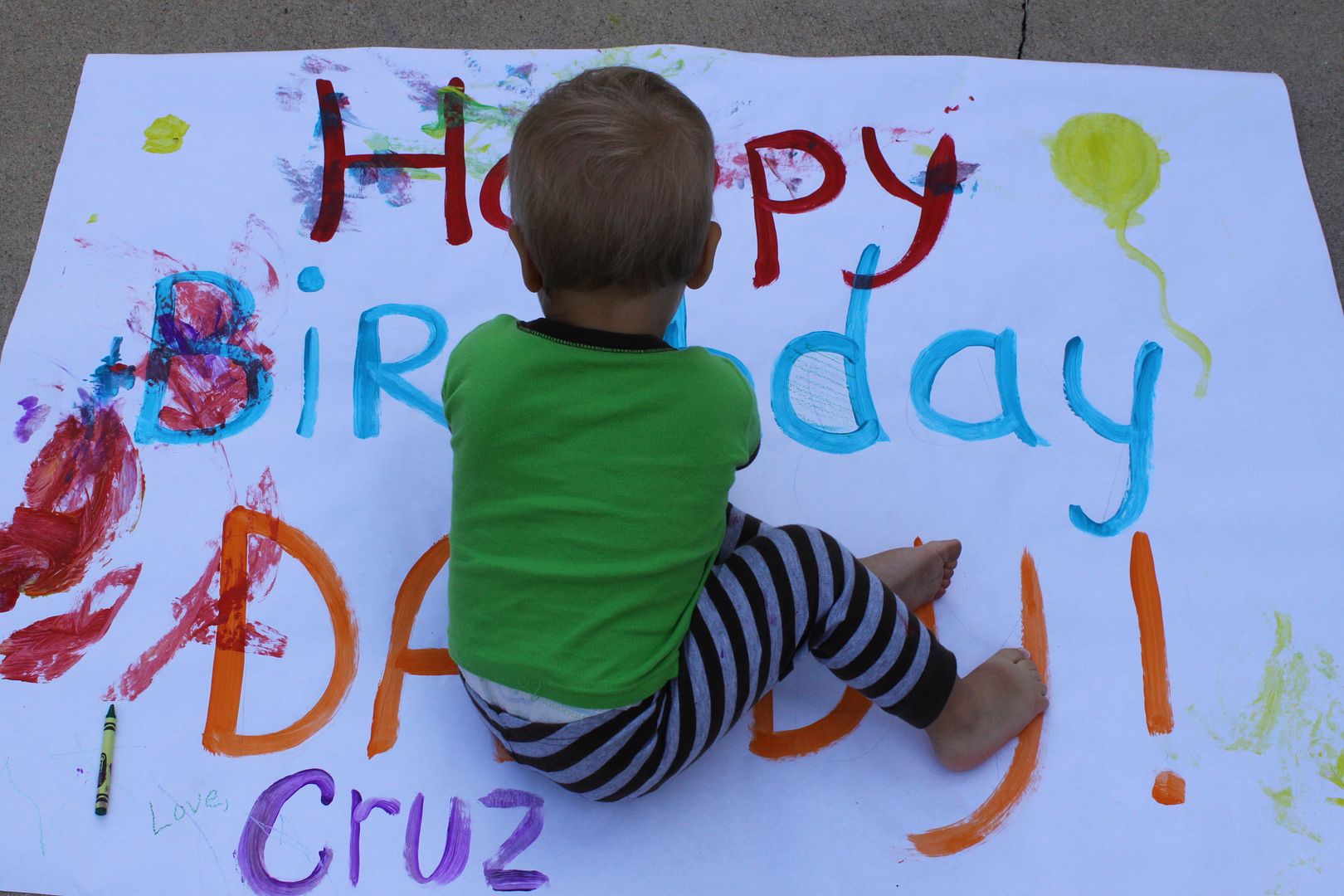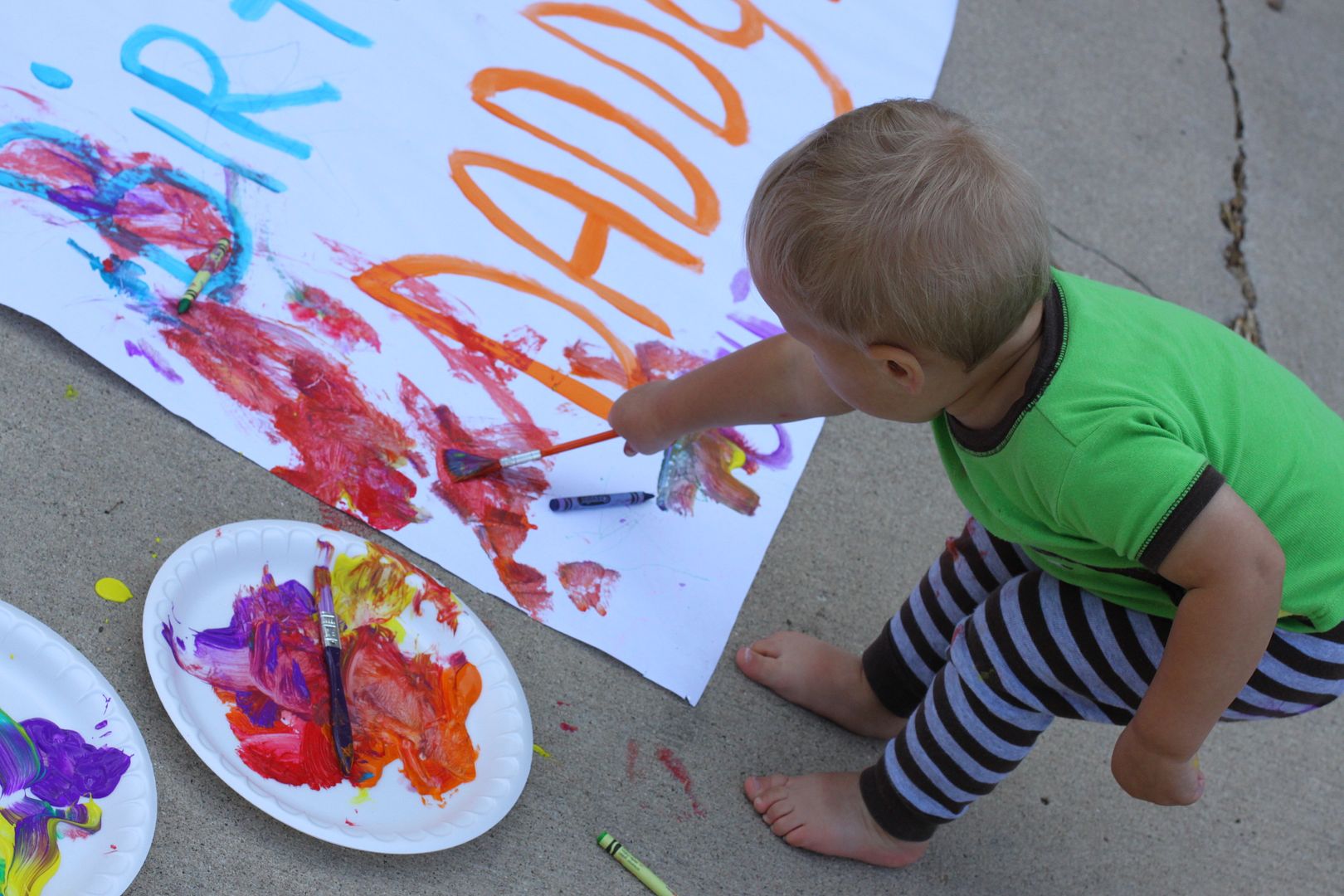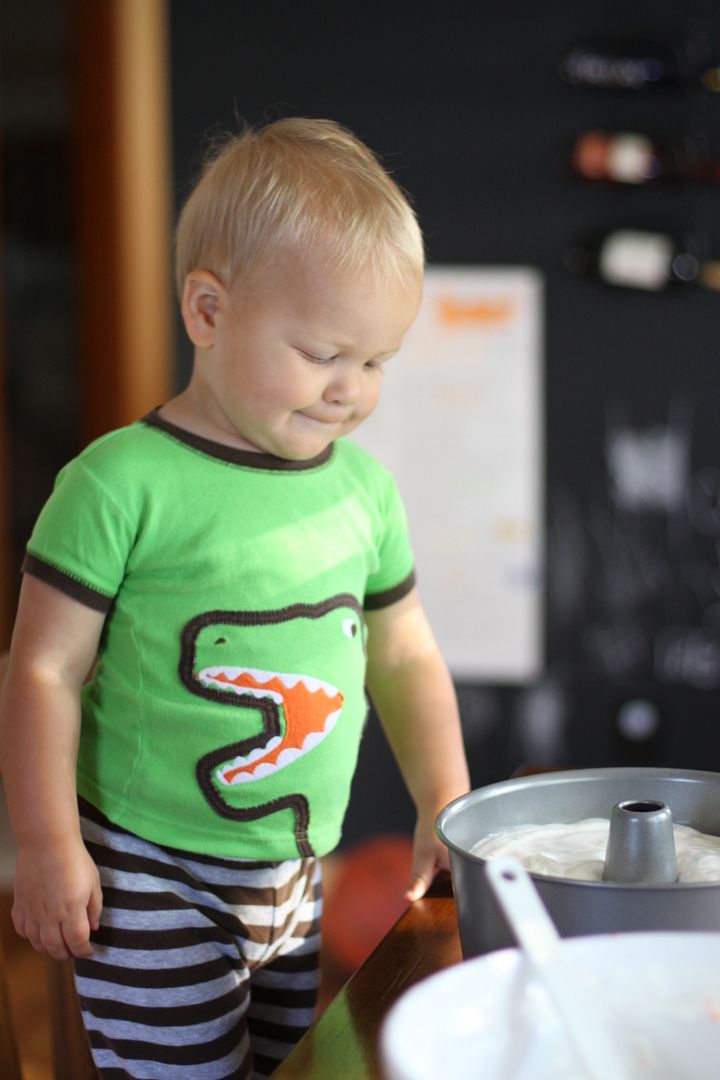 So tonight, we'll open presents. We'll chase balloons throughout the house, and sing the Happy Birthday song, probably more than we'd like. And when we blow those candles out on that cake, I'll say a wish for sweet reasons to celebrate life for years and years to come.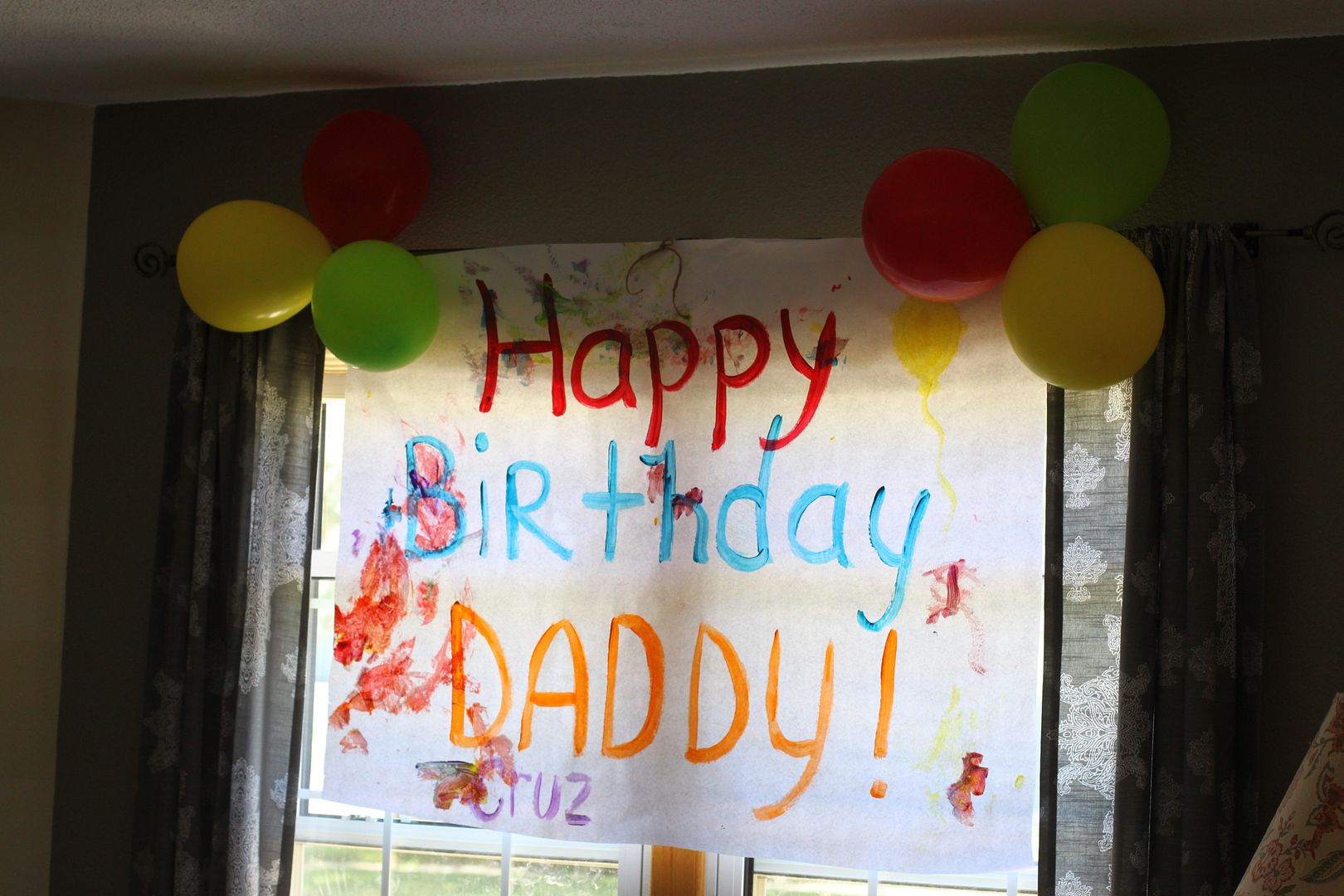 (one of the presents Cruz picked for Beau at Dollar General this weekend. He stayed on birthday theme and everything :)
Happy Birthday, babe. You're the best there is.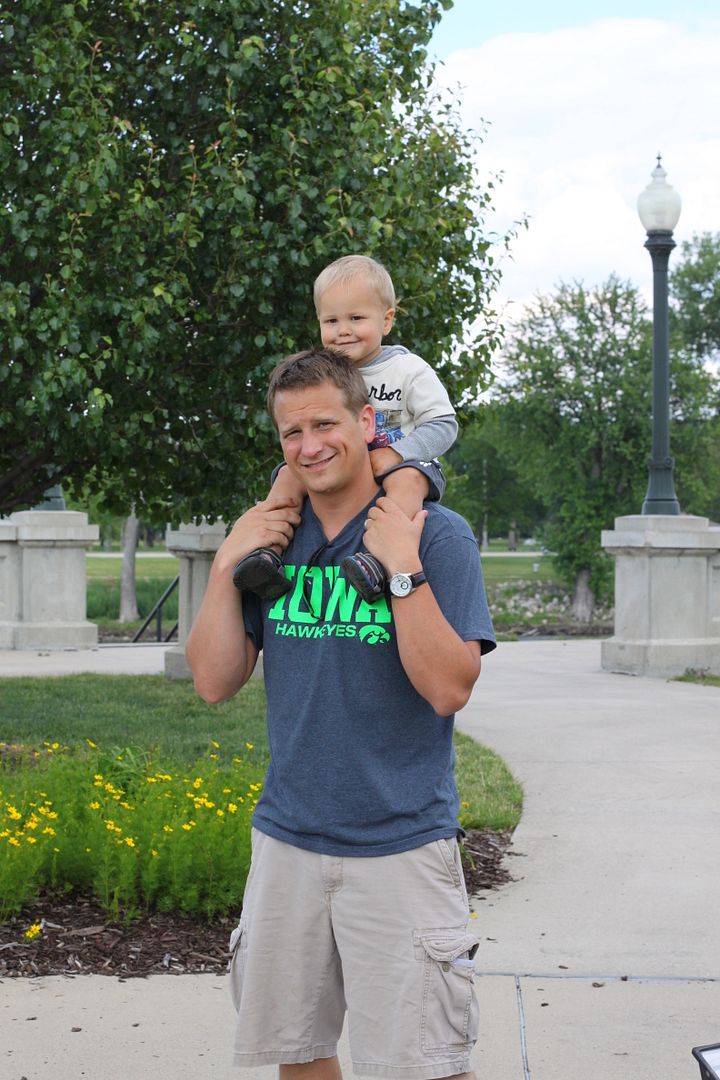 Love you!!!