"I am a Panther
I have walked these halls
I have sat in these classrooms
I have cheered, and cried
I have worked, and played
I have learned
No matter where I am, I am a Panther
No one can take that away from me..."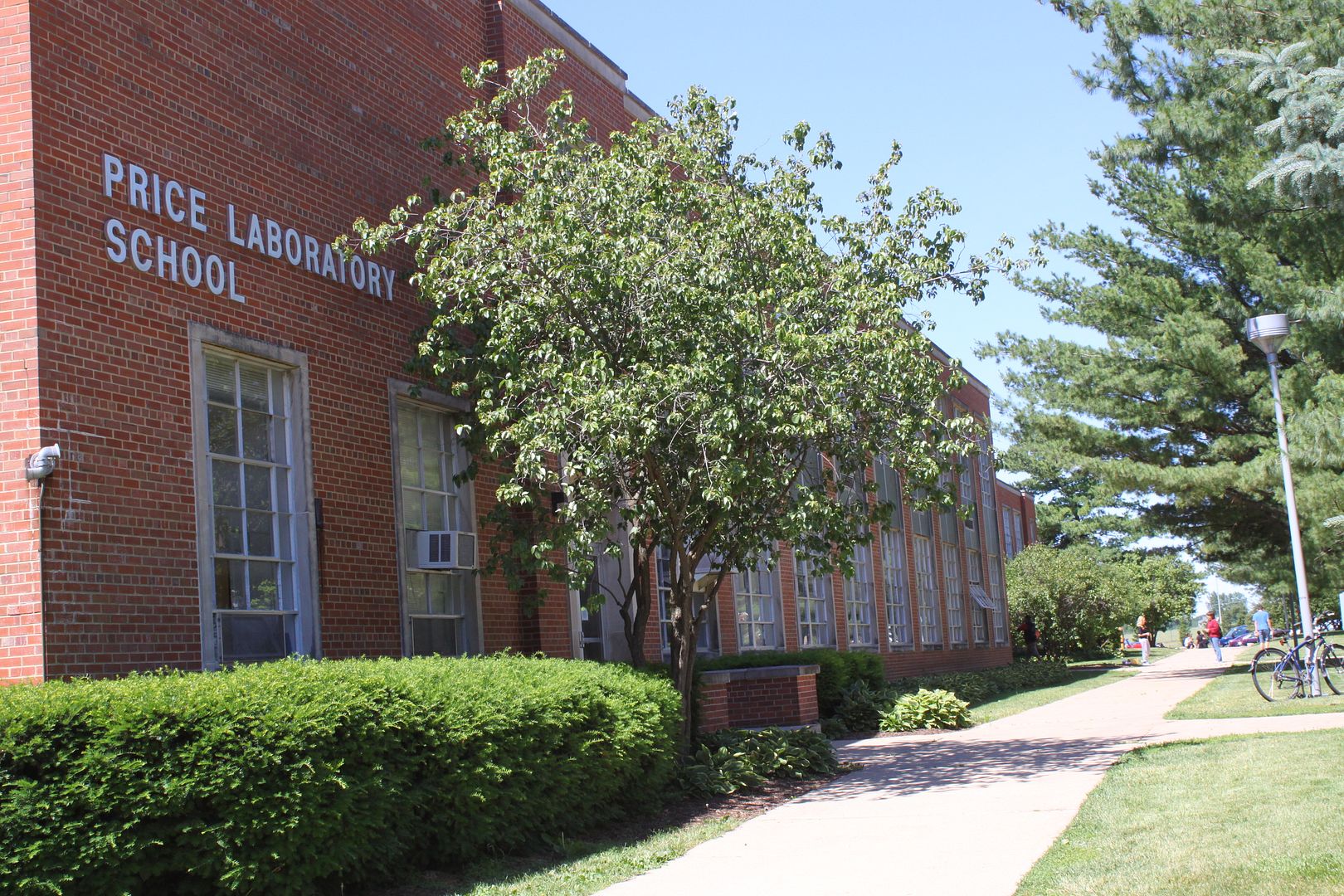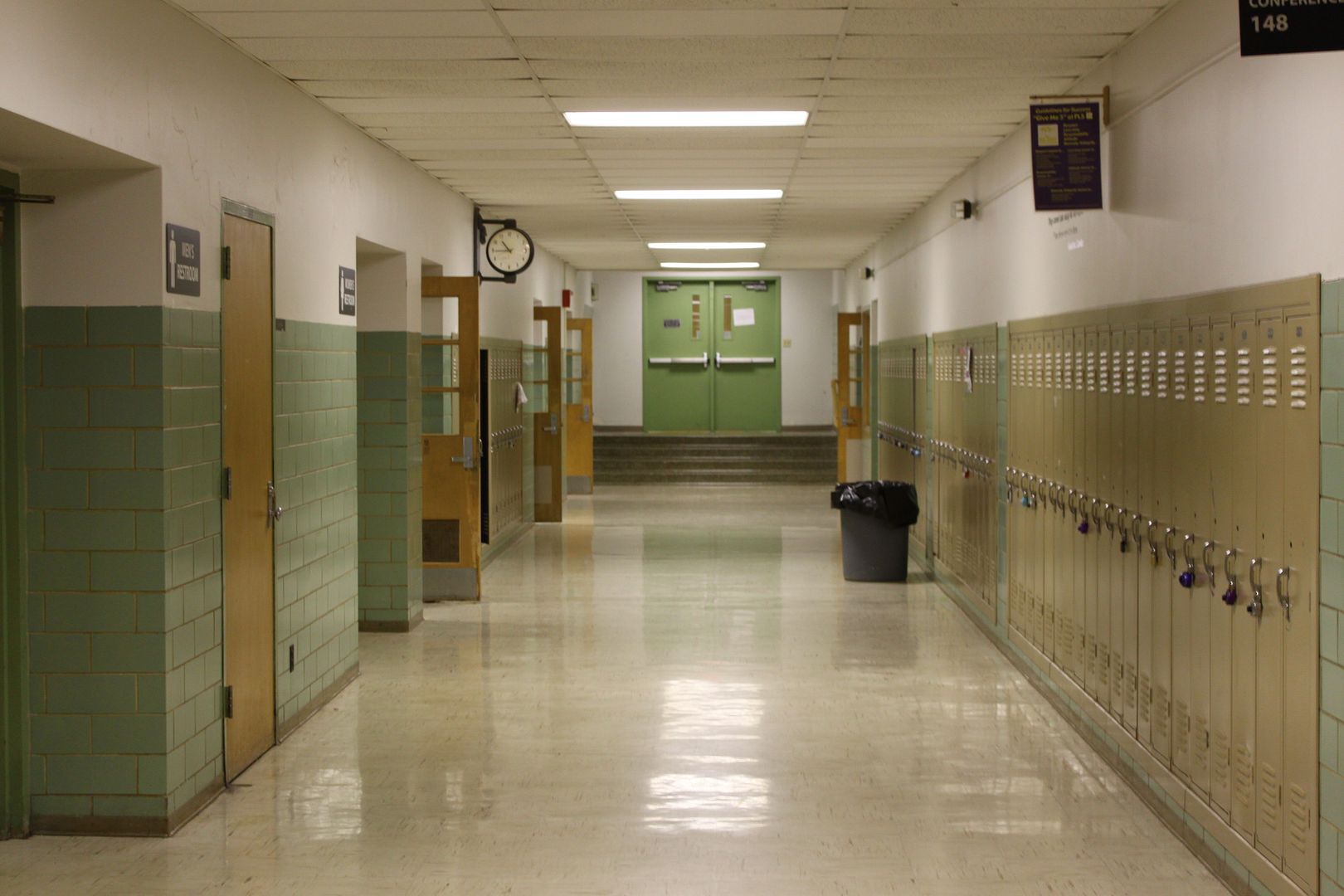 I wasn't sure what the last day of school at Price Lab would look like. One part of me felt that the goodbyes had been said, the tears had been shed, and students would be ready to check out, close their lockers, and get on with their summer breaks much like every other year. But as I checked Facebook the night before last, I began to see that school on Wednesday would be anything but every other year. Memories of past years, quotes about goodbyes and endings and moving on, and staples of what makes our school one-of-a-kind, like the cornbread in the Grassroots Cafe or the painted bricks in the Butzier Auditorium, filled the walls of all who have been shaped by Price Lab. And as I read these words and pictured my students all up later than normal, crying and trying to make sense of what it meant to say goodbye to their friends, their teachers, and their school, I thought back to Gary Kroeger's final send off on Tuesday afternoon, running up and down the aisles amidst a K-12 sea of orange shirts, asking students of all ages what it was they loved most about this magical, incredible place.

And most of them said 'family.'
And if an outsider were to grace the halls of Price Lab on its final day as a school, one would have seen a family, hugging, laughing, but mostly crying, and just being there for one another on a very sad day. And just like a family is made up of unique traits, personalities, and ways of reacting to circumstances, the differences in our students, in our faculty, and in our staff were embraced and appreciated yesterday more than ever before.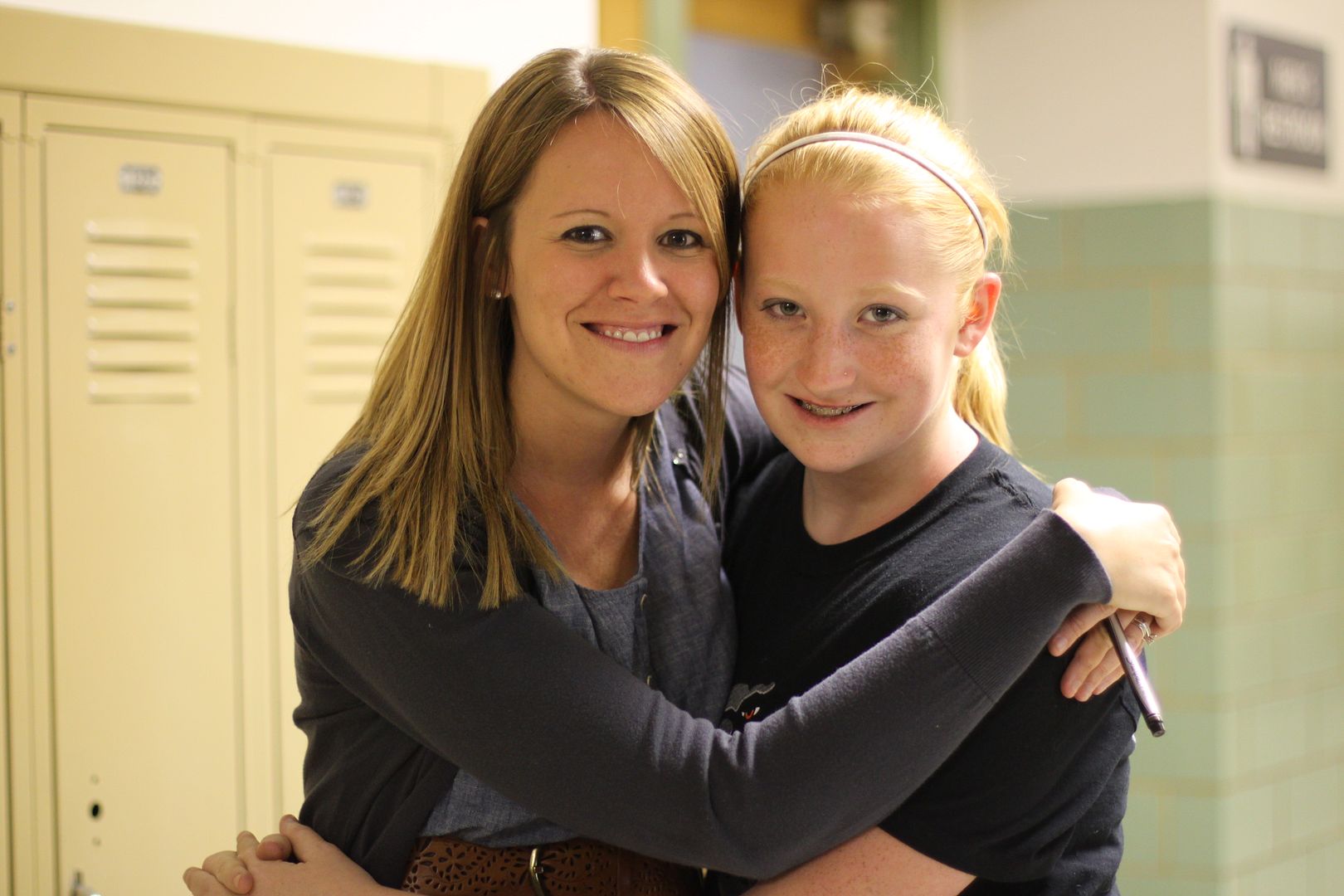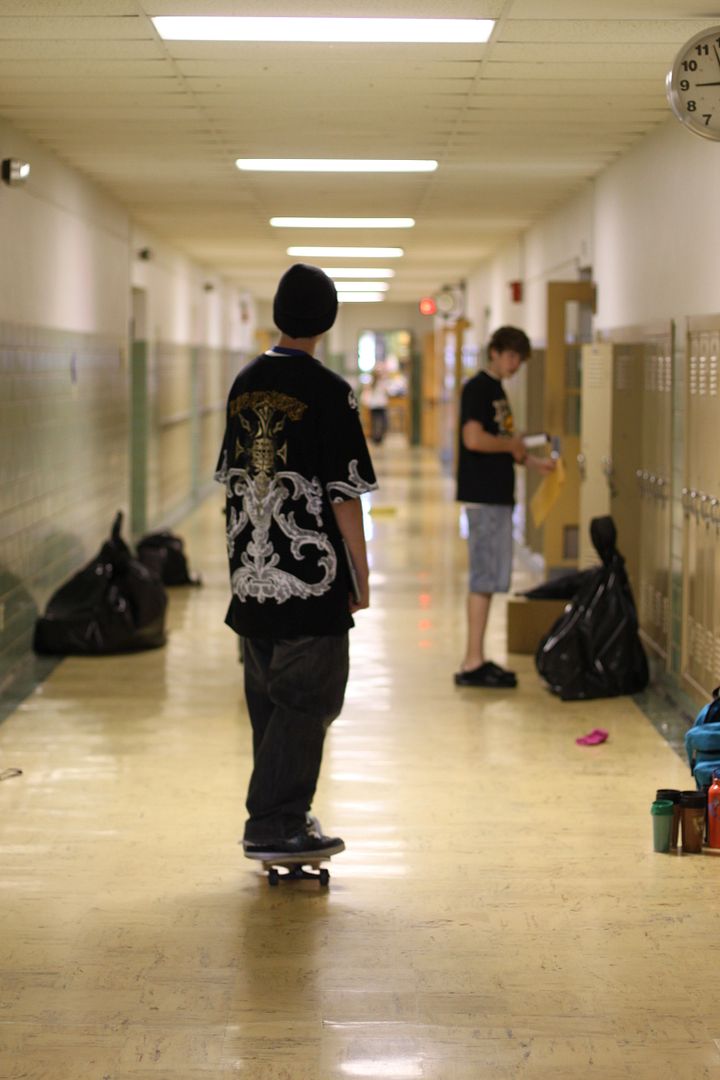 There was Blake, riding up and down the halls on his skateboard, and Emily, who stayed up late making cookie bars and writing cards for her teachers. There was Mrs. Grey, pulling chairs out of the faculty lounge so the students and teachers congregating in the hall would have a place to sit, and Mr. Spurr, a favorite science teacher, writing and reciting poetry for a group of 10th graders in the hall. There were popsicles and pictures, a dozen roses from Noemie, and a dozen hugs from John. There was Alissa, who didn't stop crying the entire morning, and Rowen, whose unusually quiet presence said more to most than a sea of tears. Although school dismissed for Juniors at an early 9:00, they stayed much through the morning, sitting amongst teachers and underclassmen in our famous 'Crossroads,' quite fitting for the crossroads they feel as they think ahead to their senior year of high school.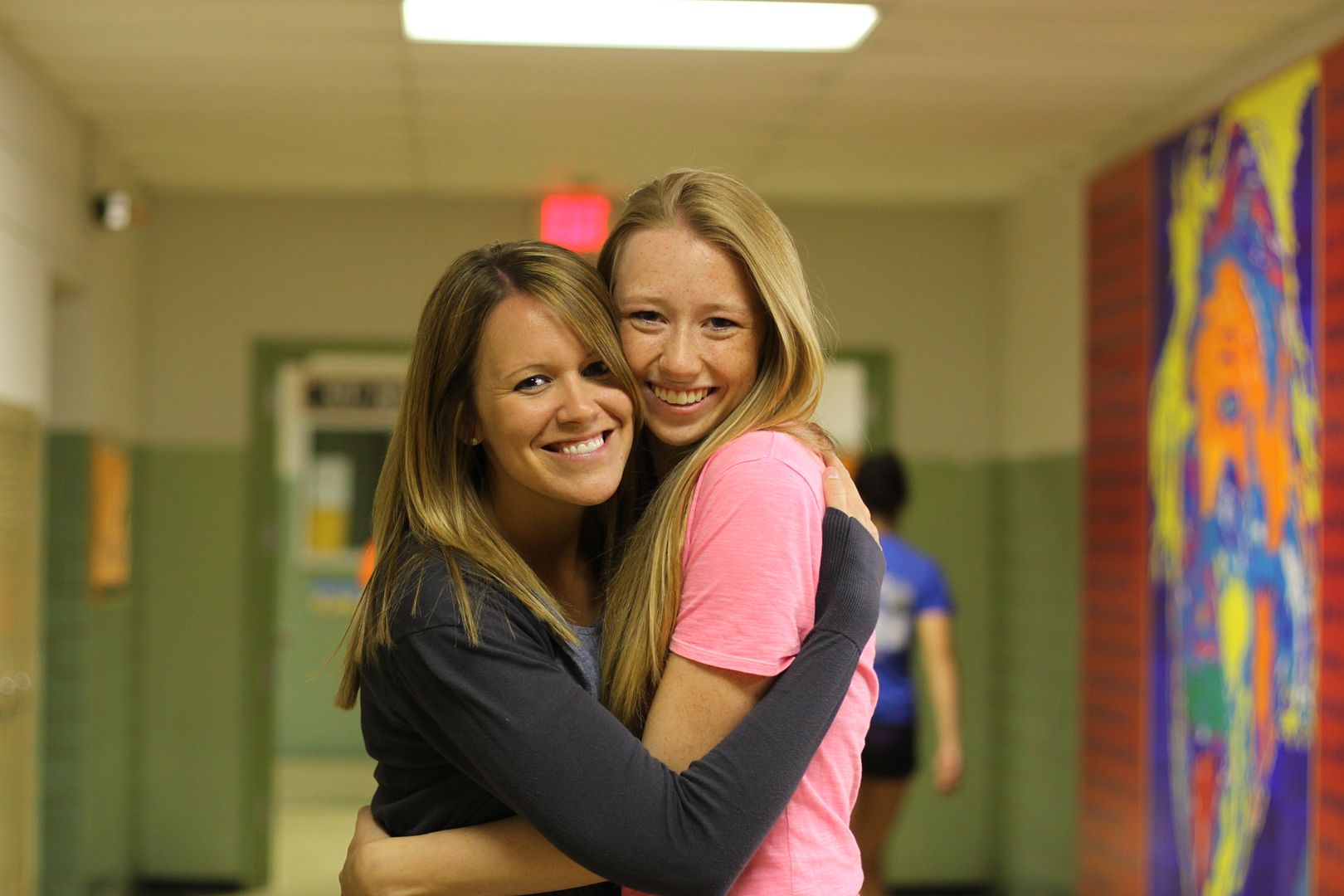 And as school dismissed at 11:00 and families, students, and media gathered at the entrance of our school one last time, a part of me felt defeat. The unfair diagnosis we received in February was terminal, and although we fought like hell to keep this school alive, we lost the battle yesterday. But, although the physical makeup of the school will no longer be around, nor will classes, or desks, or that amazing cornbread, we will. The hundreds of people who have been touched and changed by the education, the talent, and the uniqueness of this school will live on in so many new places. Kids will go to new schools next year, faculty to new positions, and all will use their experiences and the challenges we've faced together this semester to continue to learn, grow, and shape others. It's a common bond we're all so blessed to share - a common bond that will forever tie us together.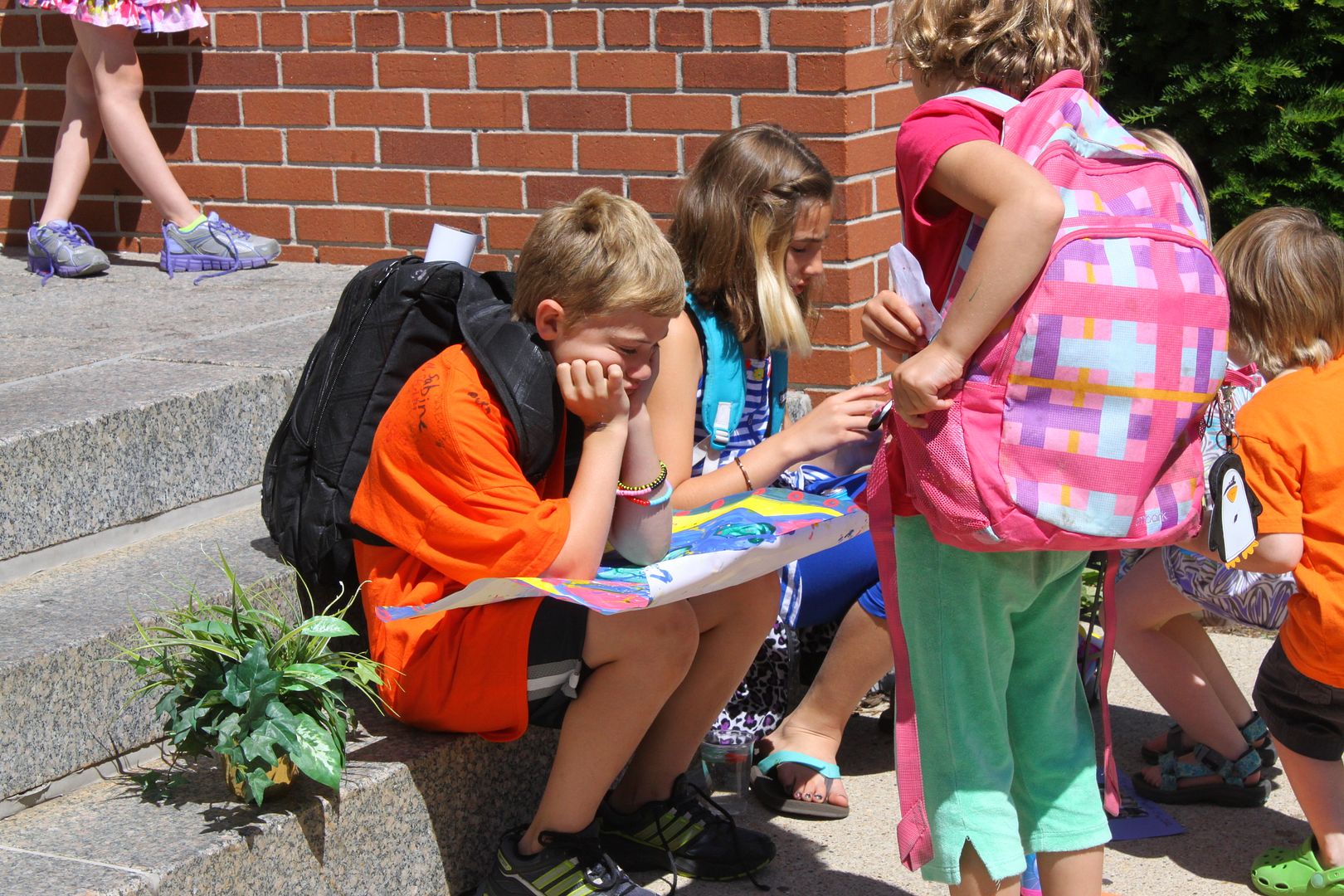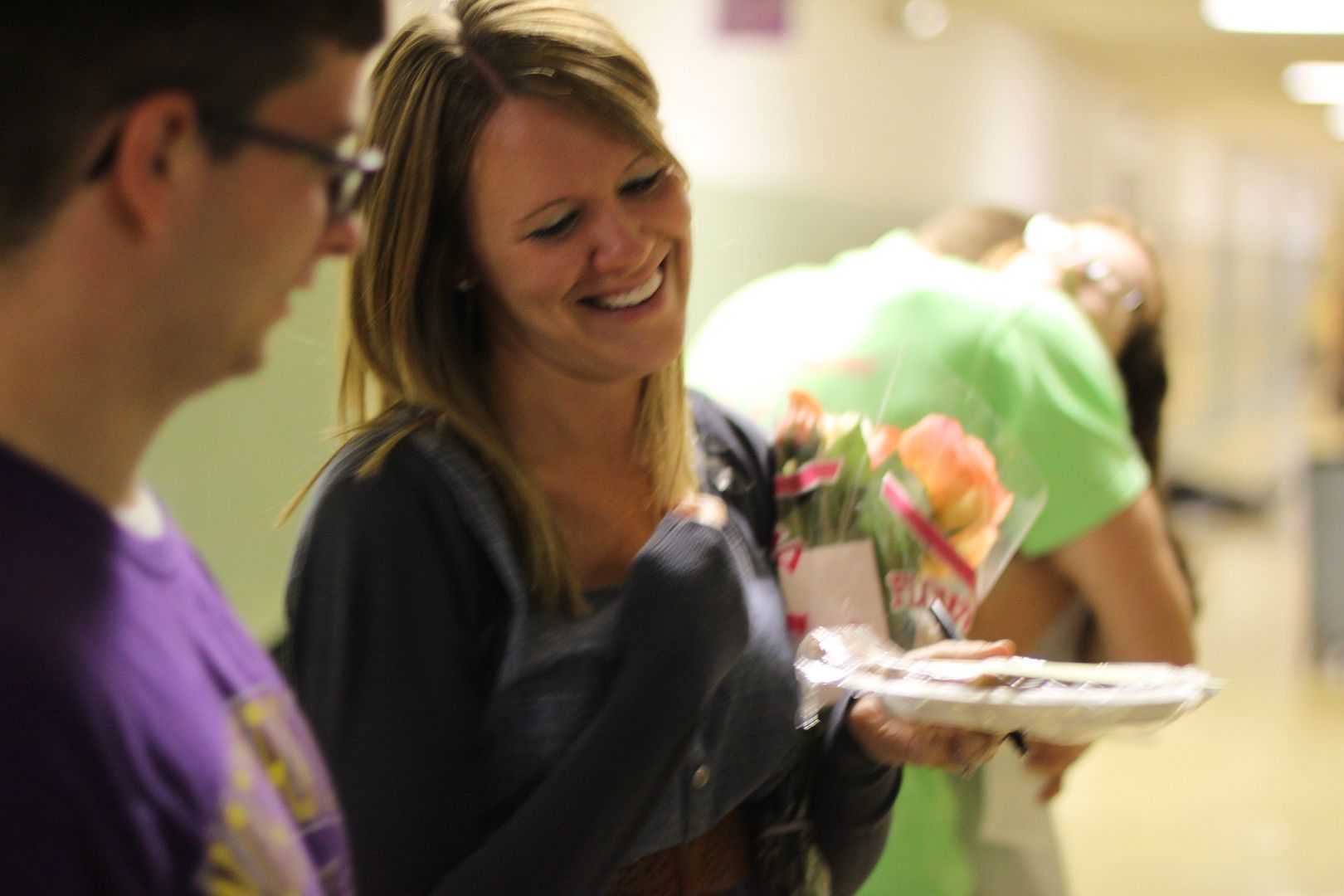 Yesterday was rough, but I know that most of the time, life's challenges create some of our most powerful learning opportunities. I like the quote: "Do not watch the petals fall from the rose with sadness, know that, like life, things sometimes must fade, before they can bloom again."
I am sad today, but look forward to seeing all the little flowers that bloomed brightly and beautifully at a school known for its nurturing, bloom again. It may not look the same, and it may take longer than others, but blooms will indeed show up --- in new places, with new faces, and in circumstances we can't even imagine.
I am one of the lucky ones to be touched and shaped by Price Lab School. I would not be the teacher I am today without the people, the expectation for greatness, and the challenges that have always seemed to exist. Although yesterday was my last day walking those halls, the faces of my students and their stories will forever be an important part of mine.