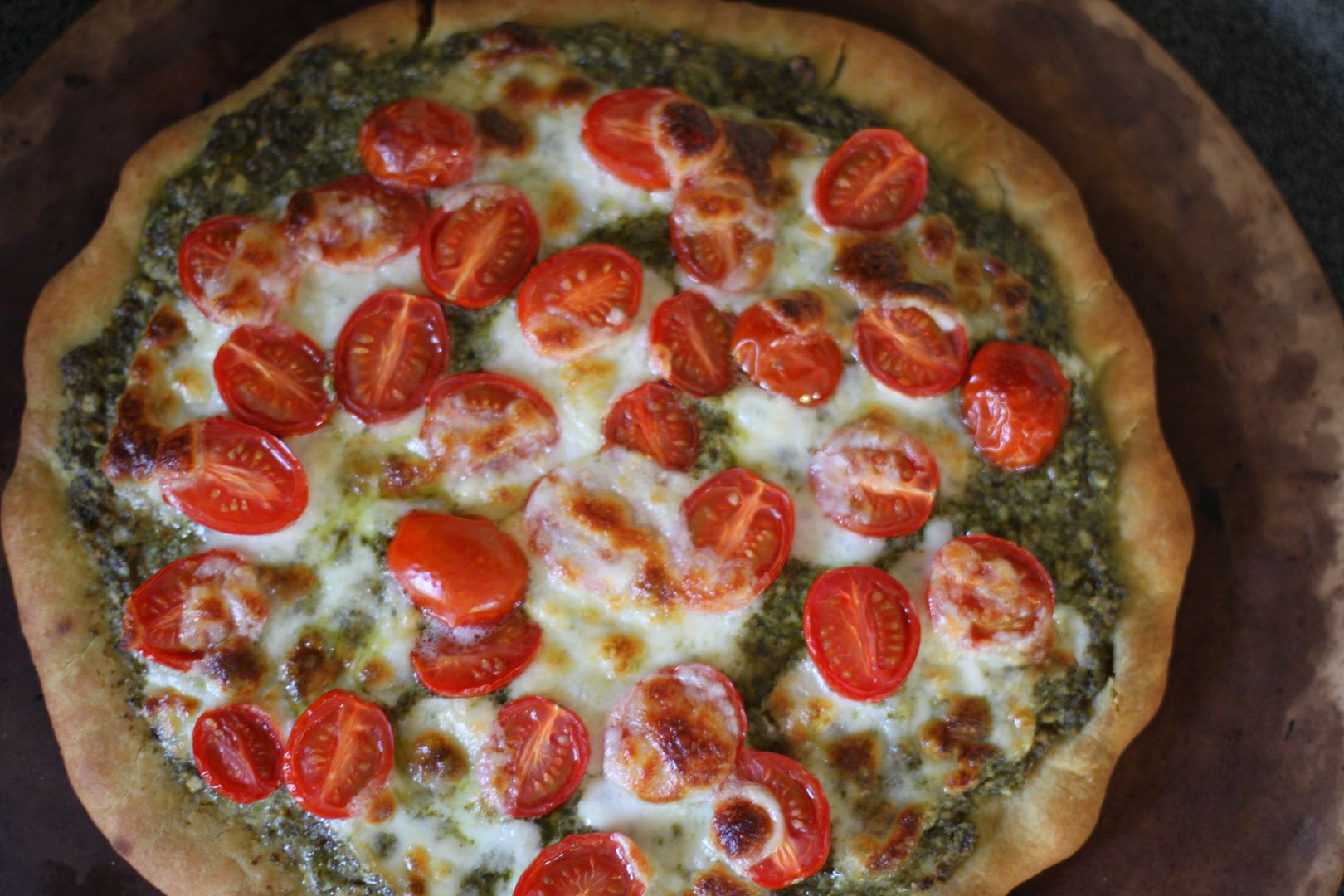 There are three essentials to every delicious pizza:

1. the sauce
2. the crust
3. the wine you pour with it.
And because I'm just one of the millions of humans who think a good pie is about as good as it gets, I've decided to master the art of cooking a perfect pizza. We started this quest a couple of years ago and it seems we've tried it all - baked pizzas, grilled pizzas... homemade crusts, bread machine crusts... red sauce, white sauce, and pesto sauce, and what we've discovered thus far is that the key to a good pizza is versatility. When you're in a pinch, keep it simple; when you have some time, go all out. Even when you skimp on the homemade crust, you can still class it up with some fresh ingredients, and sometimes, what looks like an utter mess might actually taste like a masterpiece. Have fun, experiment, and don't forget the wine.
Here are some simple tips for an easy, yet authentic, homemade pizza night...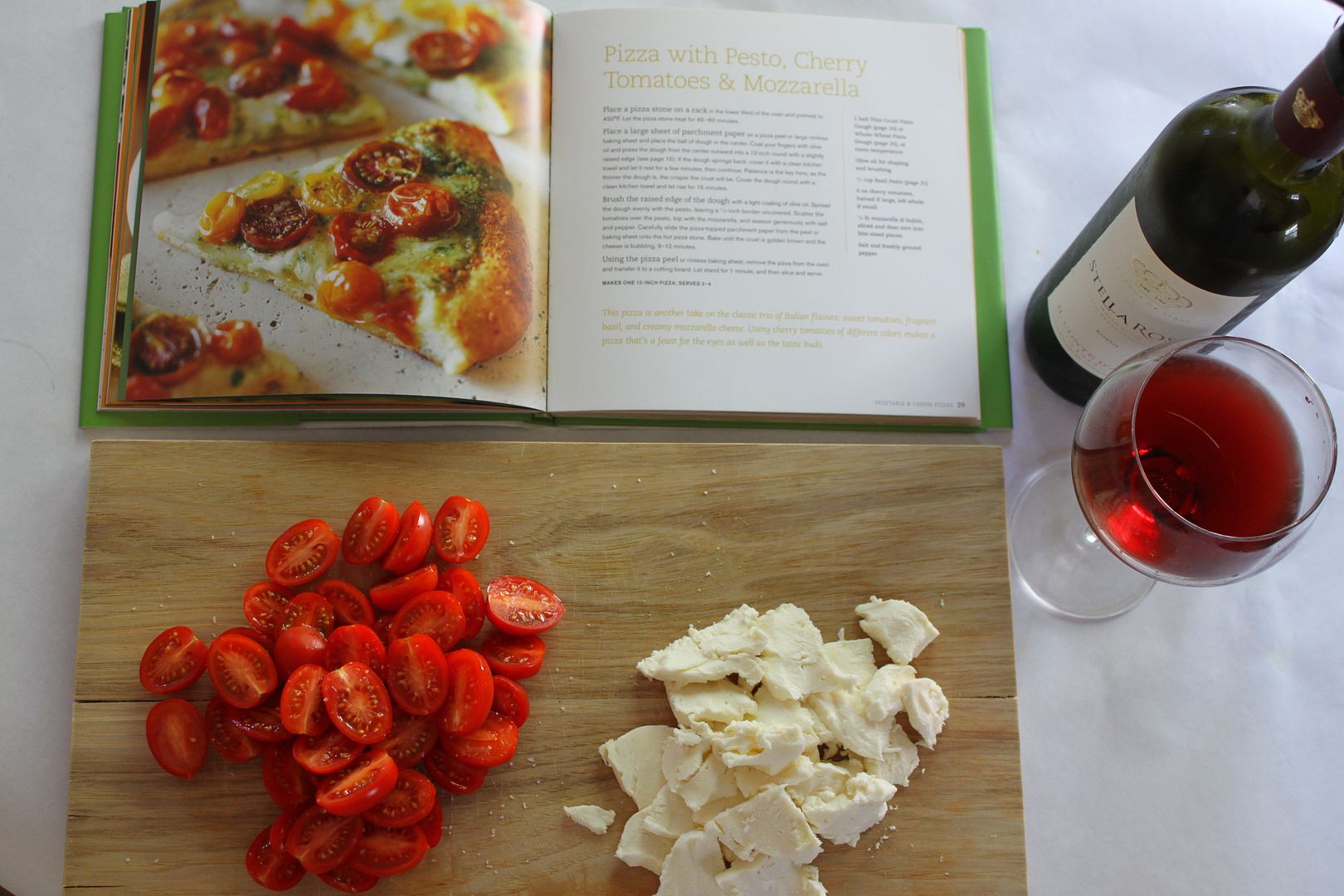 A fun pizza cookbook.
I scored this
one
for a little over $10, and like it for it's simple, but unique ideas and strategies. We have tried so many of their recipes and have loved them all. They give lots of ideas for fresh crusts and sauce, but I really love their creative ideas for toppings. My favorite has to be the caramelized onions and prosciutto pizza.
Fresh mozzarella. This is a must for us. You can find fresh mozzarella balls at your local grocer that range from a variety of styles and prices. Just buy a ball, slice it into 1 inch chunks, and sprinkle to your liking.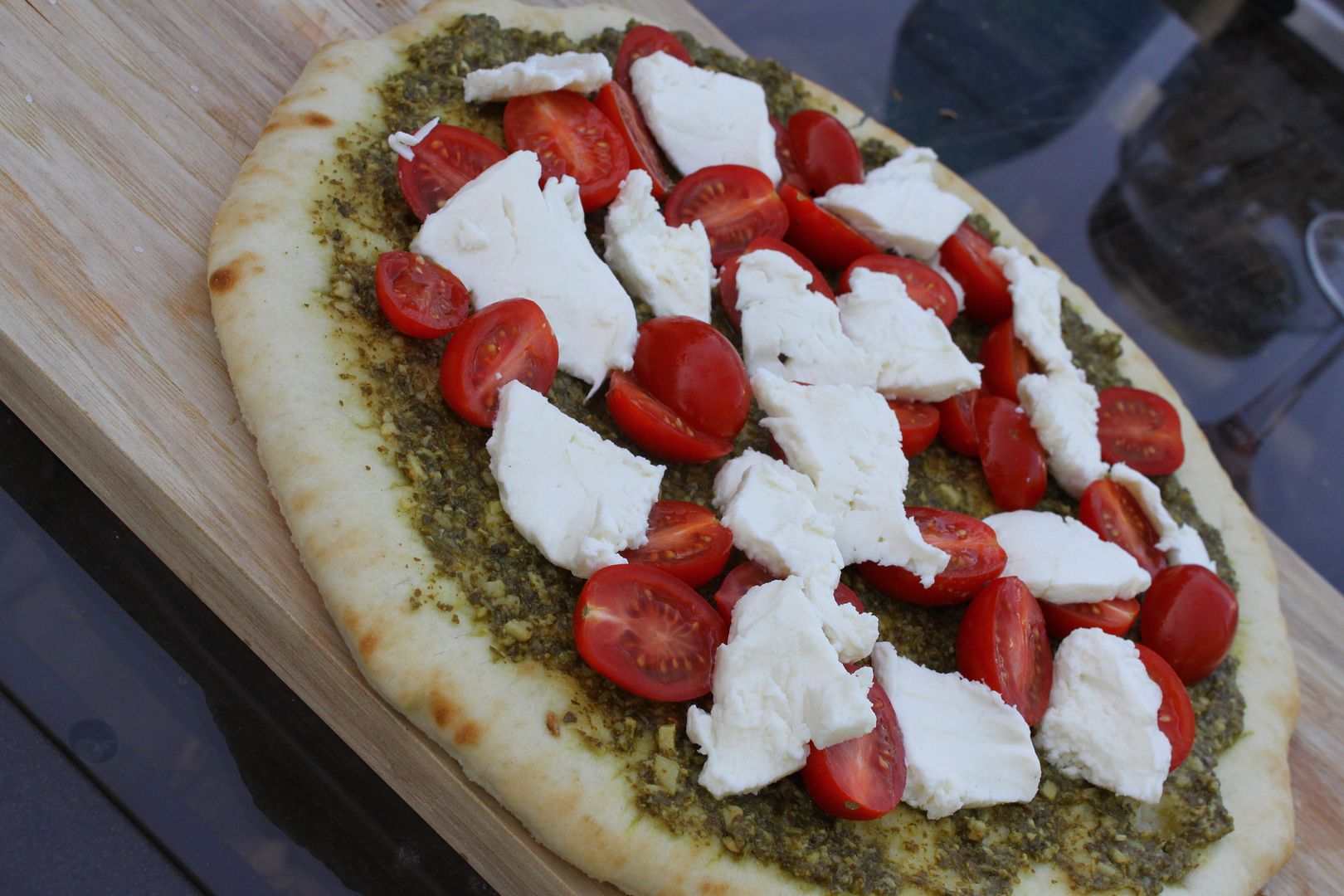 Skimp on the sauce. We're big fans of Classico's pizza or pesto sauce, and use about a half of jar for each pizza. Last night, we decided to go with their green pesto, and topped it off with a simple spread of halved cherry tomatoes and fresh mozzarella chunks.
There you have it! Spread your ingredients on a pre-made crust, sprinkle with kosher salt and rosemary, and pop it on a preheated baking stone at 425 for about ten minutes. It's done when the crust is golden and mozzarella has started to brown. Bon appetite!