Tonight, in shorts, t-shirts, and hoodies (just in case), we went for a walk through the neighborhood. The breeze was strong today, and sent a wonderful autumn aroma through the tops of trees and into our open windows. Thanks to another warm start to October, we've been able to get some use out of Cruz's new 'outside' birthday toys this week. With both hands on the wheel, Cruz crunched through the leaves and we absorbed the summer-like weather. Only instead of our usual left turn on Sager, we turned right. Soon, we came upon front row seats to the background noise that usually fills our house on Fall Friday nights.






Cruz loved his ticket in on the Friday night frenzy. His eyes were focused on the field, and the smile on his face was one of a boy who just saw his future flash before his eyes. He looked back and forth from me to Beau, and smiled his smile of utmost content at our cozy idea of a Fall Friday night.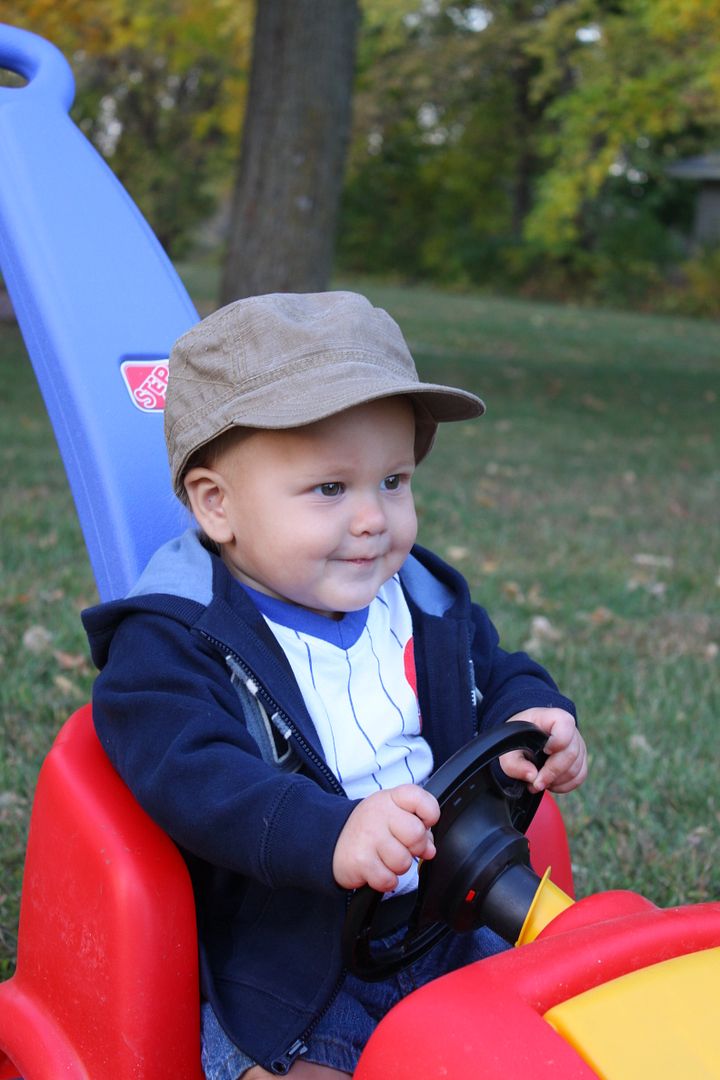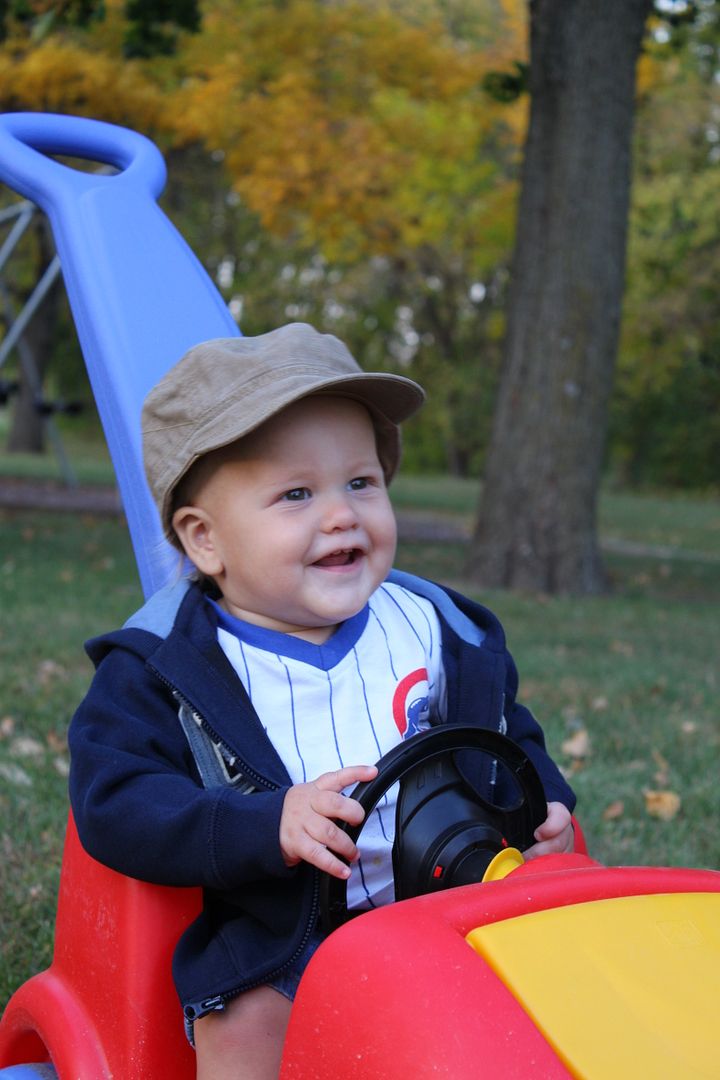 I always feel so blessed to live in Iowa during the gorgeous changing of seasons. There is something so refreshing, so comforting about these fall months. This year is one of the prettiest leaf years I remember in memory, not to mention one of the warmest. And yes, while a part of me wished our football game was accompanied with a pair of knitted mittens, hooded sweatshirts, and a thermos of hot cocoa, I could live with shorts and t-shirts for the time being. There will be plenty of mitten weather, I'm sure.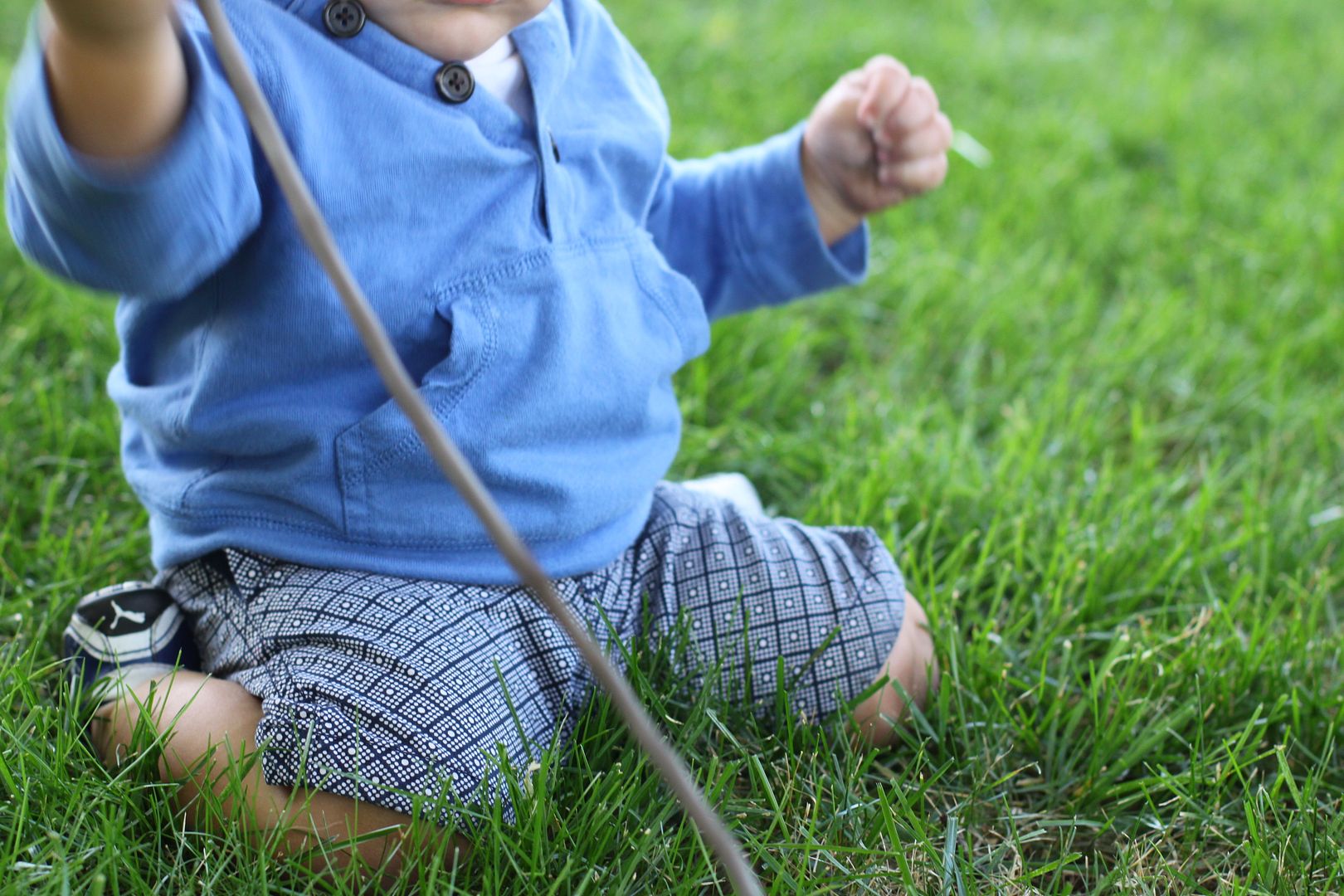 We're enjoying our
12 Days of Cruz
as we anticipate the arrival of his official first birthday. The party is finished, the cupcakes are almost finished, and I now look forward to celebrating the big ONE with the simple things. I want to read Cruz's birth story with a glass of wine after he goes to bed one night, slowly thumb through the pages of his first year album, and watch him open a few leftover presents without twenty-some onlookers. I want to relish in happy fall things---an afternoon at the pumpkin patch, a big pile of leaves to jump in, and a single pumpkin cupcake from Scratch. I want more mornings like this one, dancing in the living room with Cruz to The Band Perry while Daddy cooks some eggs in the kitchen. I want cozy nights at home, comfort food in the stove, and new fall traditions established.
This weekend, I'm doing less grading and lots more 'fall'ing.' A tailgate Saturday for UNI Homecoming, and a Sunday exploring the Northeast side of our beautiful state, a hunt for apples, and maybe even a picnic. Last year, our annual tradition didn't happen due to an overdue baby, so this year, we're going all out. An adventure.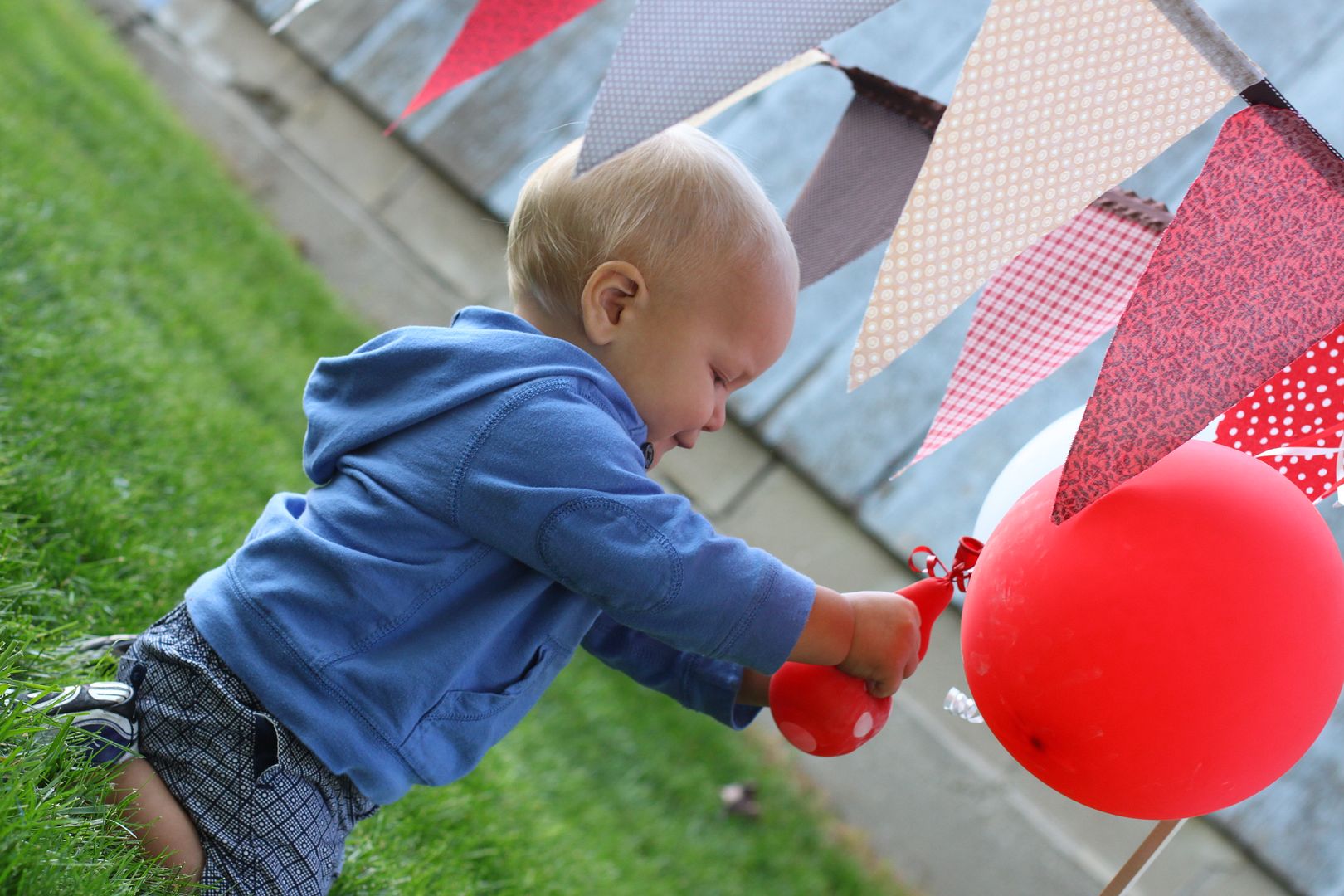 Happy Fall'ing to you and yours!