"A man may stand there and put all America behind him."
-Henry David Thoreau on Cape Cod
Although it was only a glimpse, the three days we spent exploring one side of the East Coast was enough to make us both see why many consider it the most beautiful region in the country. Time may have been an hour ahead in Cape Cod, but life seemed to move slower along the harbor. For three days, I became part of a Nicholas Sparks novel, surrounded by sand and shells, lighthouses, and cedar-shake houses with white, wrap-around porches and porch swings. The weather was a little all over the place, but seemed to fit the events of the weekend like a glove. A downpour of rain to accompany our first lobster dinner at the cozy and intimate, Captain Parker's, a perfect palette of grays and blues and greens that created a mirror image with the sea, a crisp wind that was fit for kite-flying, and a rain shower that let up just in time for the bride's procession down her aisle made of sand.
She sells seashells by the sea shore...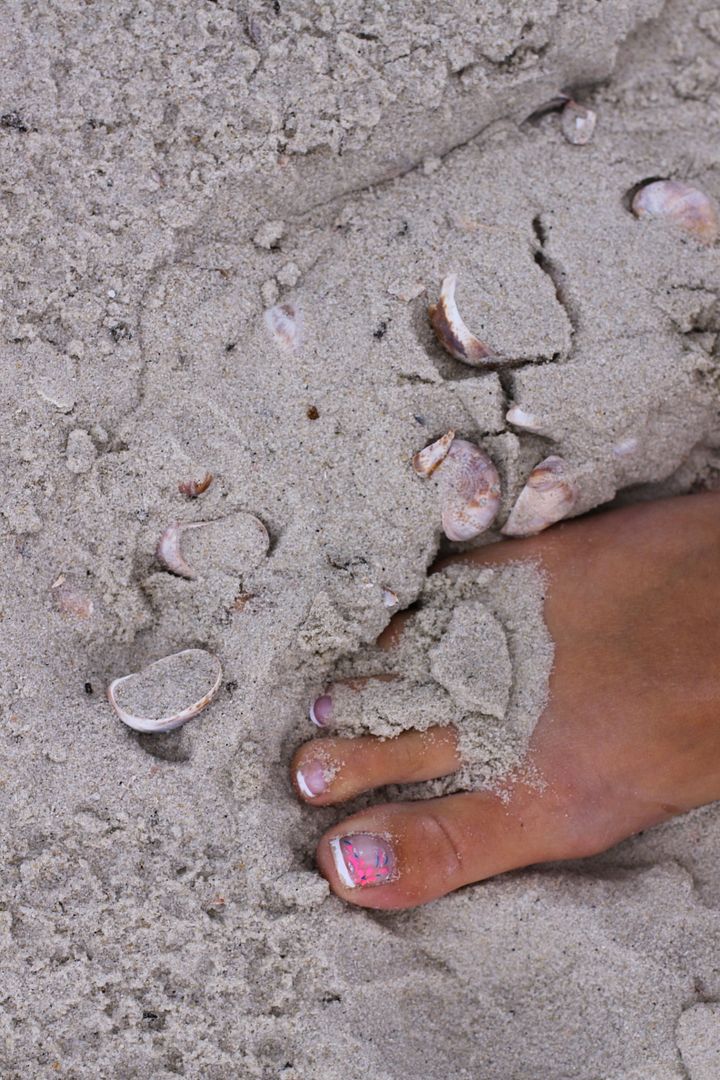 ...and keeps them in her airport doggy bag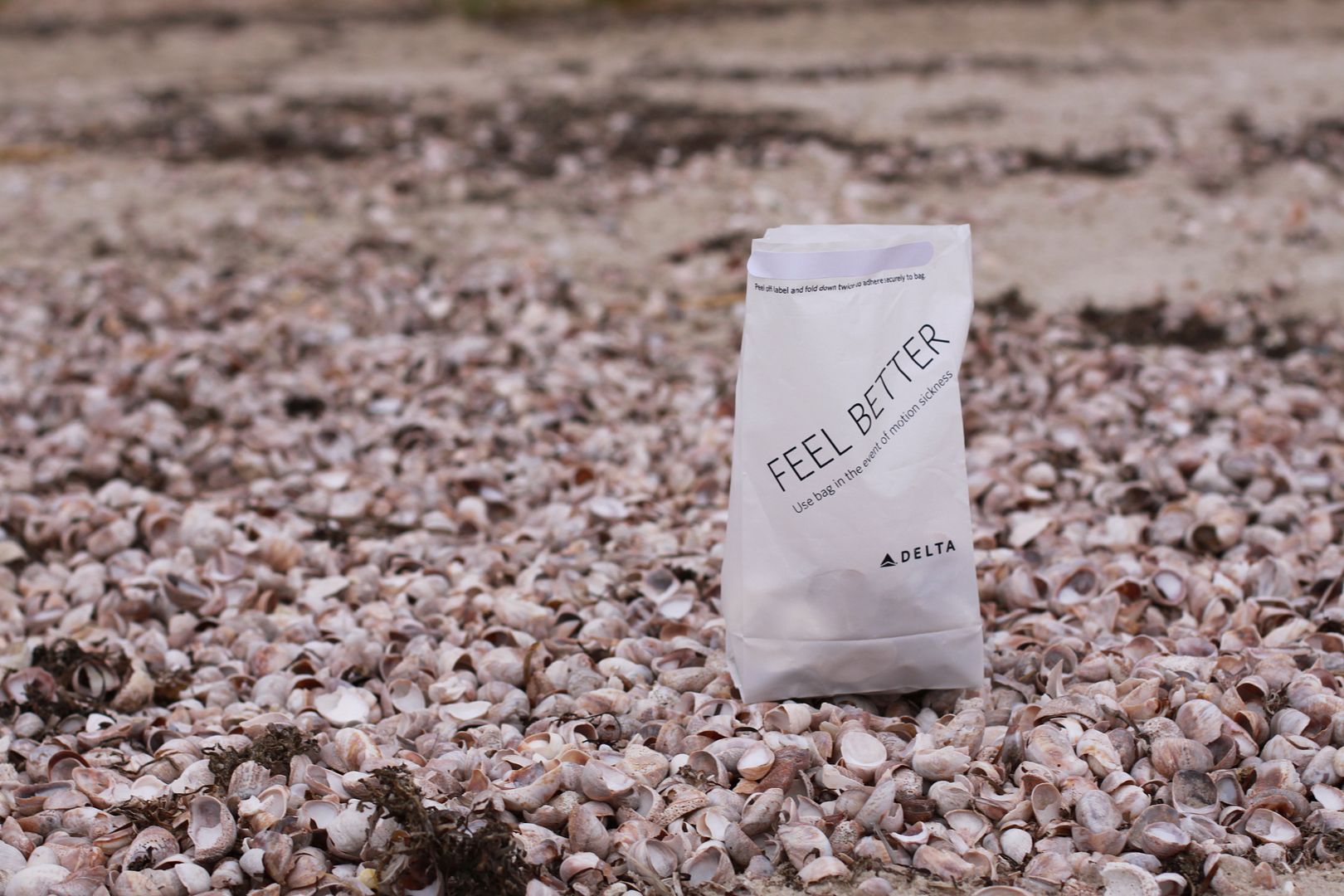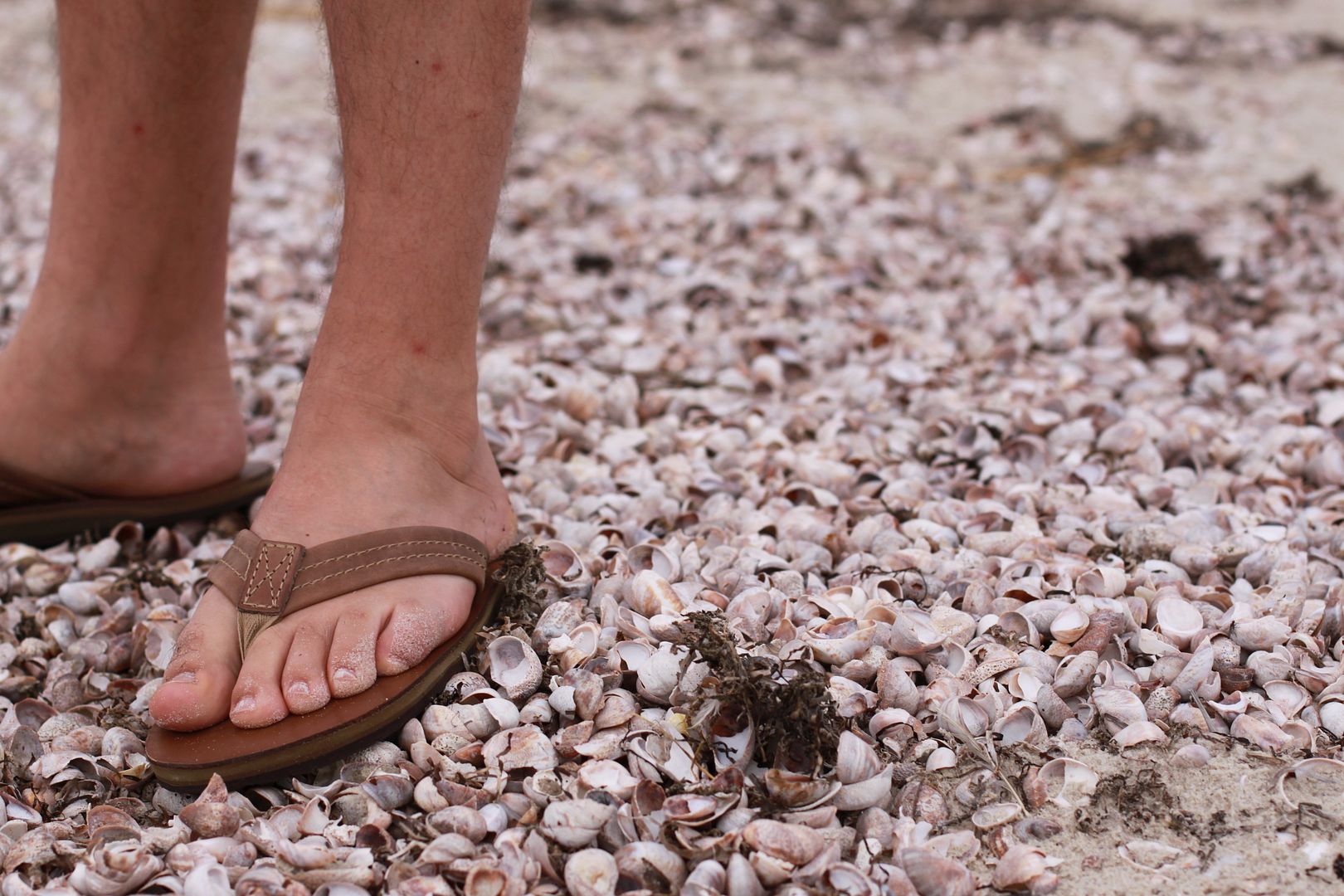 And cool, wood-framed boat #1...
After arriving in Boston ON TIME Thursday, we had our first rent-a-car experience and climbed in our brand new Toyota Camry for the hour and a half drive to the Cape. Although it wasn't the convertible we could have had for an extra $20 a day, we loved our efficient little smooth rider. When we got to Hyannis, our first stop of the trip, we couldn't wait to see the town. Well, I guess that is after the nap we took first!
Our first stop was on the way to dinner. I have no idea what this beach was called, or how we got there, but the 'Private Property' sign didn't stop us from sinking our feet in the sand. After all, we were from Iowa (Beau sniffs, rubs nose on sleeve, and says something about eating corn)...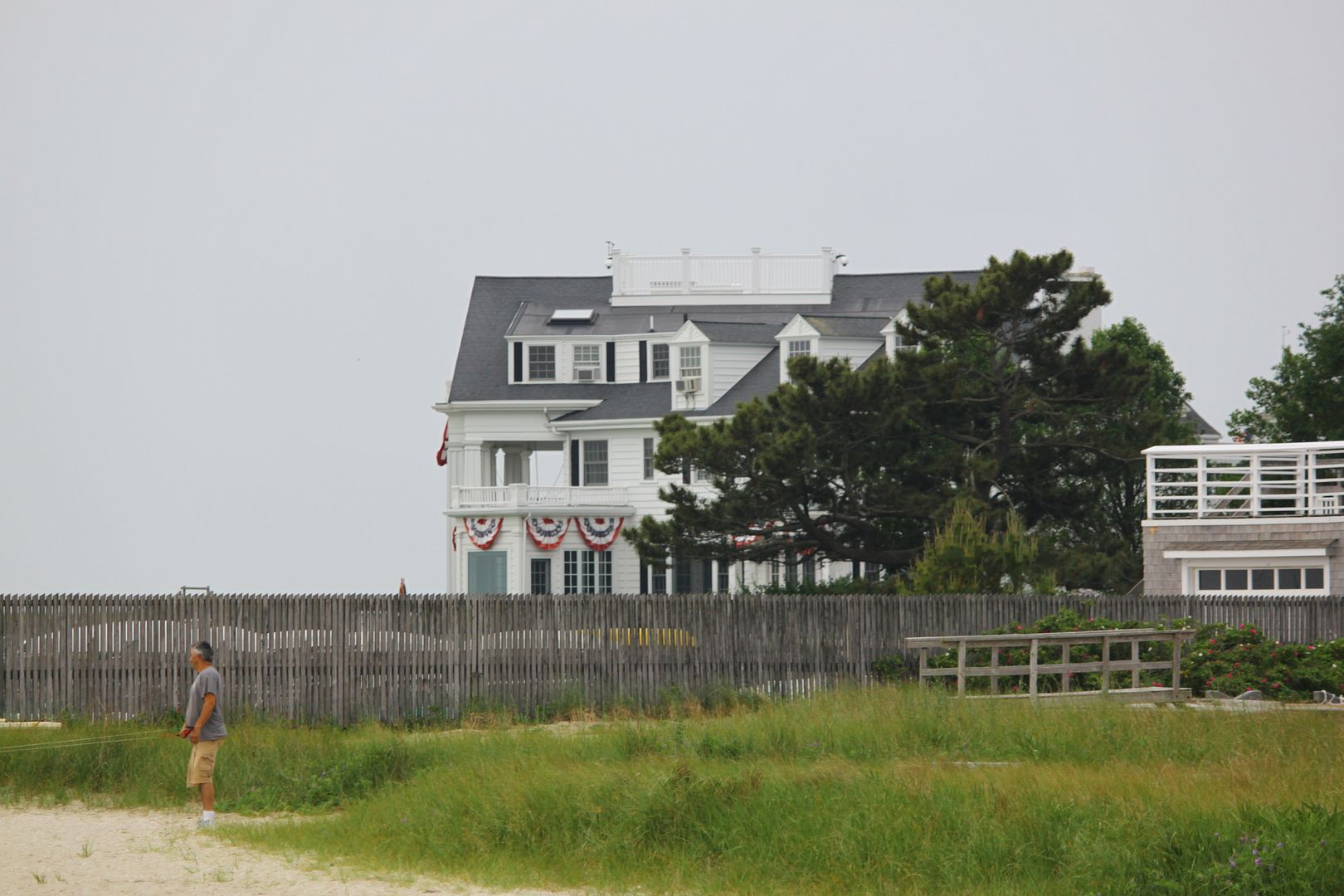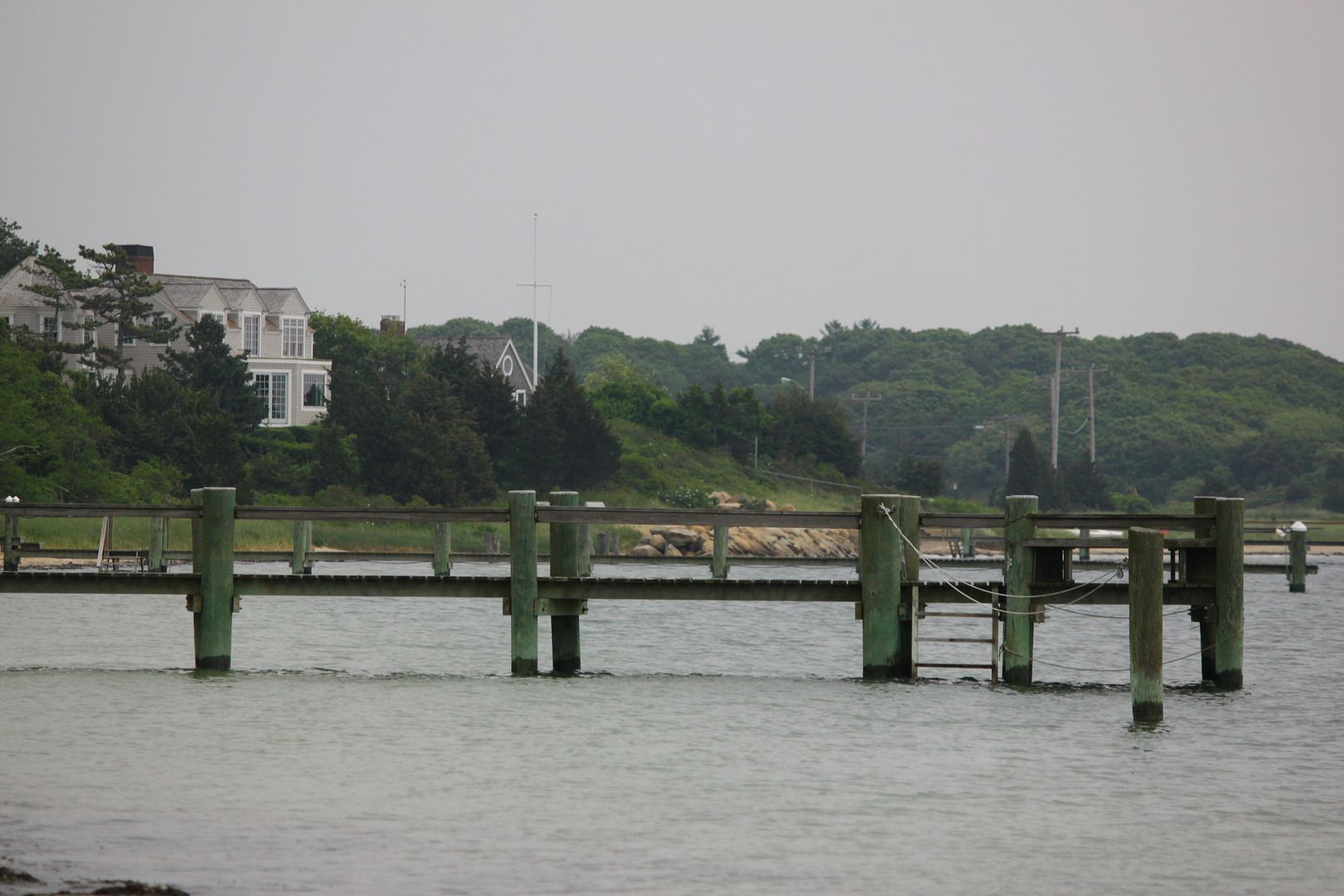 If there was one thing the two of us were looking forward to about this getaway (besides seeing our friends tie the knot of course), it was the seafood! For months, we've been talking about clam bakes and crawdads, oysters and New England Clam Chowder! We called Briganti to ask for a recommendation, and without even the slightest pause, he replied: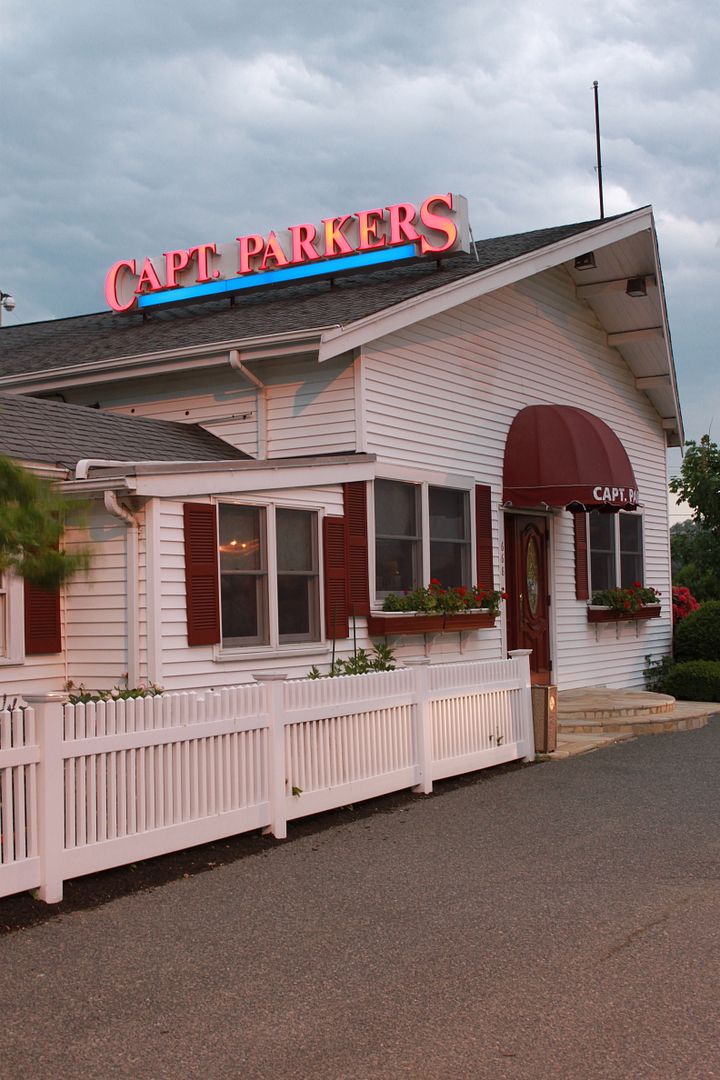 Captain Parker's is known for having the best clam chowder on the East Coast. So, while the cold rain poured outside, we kept warm with two mugs of the best soup I've ever tasted. It was amazing.
The only other time I've had lobster was about fifteen minutes after one crawled across my kitchen floor. Beau and I were feeling daring one night and decided to replace our usual rib-eye steaks with a couple of live lobsters. Yes, we let one hang out with Jade for awhile before its fateful walk down the plank into a pot of boiling water. Poor thing. After that experience, I vowed to never cook live lobster again.
Our night ended at The Naked Oyster, a seafood bar on Main Street. Behind the bar was a glass case filled with shaved ice and every seafood imaginable. While ordering your dirty martini, or glass of chardonnay, you could also order a 'shot' of seafood. Oysters on a half shell, Oysters Rockefeller, Oysters Kilpatrick. While they may have looked intriguing, I just couldn't do it. I'll save that for our next one.